The Herd Sires of Cedar Creek Farm
As Sonne is now almost 19 years old, and he has failed to get jennets in foal this year (2013), we have made the difficult decision to have him castrated. Sonne will now be a cherished pet and ambassador for the mini donkey breed at Cedar Creek Farm. His daughters will carry on his bloodline at our farm.

LN Redsonne (Sonne), is a 32-inch sorrel, sired by halter and performance winner, LN Redsonnehi. Sonne's dam, LN Raspberry Red, is a beautiful stocky jennet with two National Halter Champion titles. With such an outstanding pedigree, it is obvious why Sonne has fared well showing in both performance and halter classes. Sonne was shown only twice in halter in 1998 and was Grand Champion at Halter both times (ADMS National Donkey and Mule Show, Shelbyville, TN and North Carolina State Fair). At the ADMS Nationals, Sonne placed first in every miniature donkey class entered in 1998 (halter, trail and pleasure driving) and was Reserve High Point Miniature Donkey. In the same show he placed first in the Pleasure Driving-Road Gait class competing against all mammoth and standard donkeys. In 1999, he was High Point Miniature Donkey at the ADMS National Show. Sonne has earned his Versatility Hall of Fame award for his show ring accomplishments. Sonne is proving to be a sire of outstanding foals. Although Sonne has sired a relatively small number of foals, the oldest of which is just 4 years old, he has sired Champion and Grand Champion halter winners, as well as performance winners and Show High Point Award winners. Sonne has been awarded the Merit of Breeding award based on the show ring wins of his foals.
---
LN Foxbow, is a small (31½"), stocky, black/brown jack with excellent conformation, bone and lots of presence and style. Foxbow has just earned (2013) his "Merit of Breeding" award from the ADMS based on both halter and performance wins of his foals! Foxbow has been shown at halter on a limited basis in Wisconsin, Iowa and North Carolina and has never been out of the ribbons. Foxbow's Grand Champion dam, 30½" LN Bride's Bouquet, combines Valintino the 50th and Fisher bloodlines. The well-known Muti-Grand Champion Foxworthy (31½") is Foxbow's sire.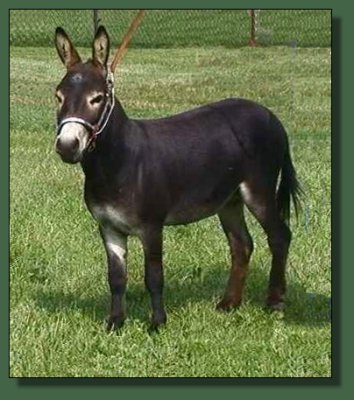 Foxbow has matured into a stocky little jack with a lot of muscle, substance and a presence about him that is hard to miss (photo below taken summer of '05). He has a lovely head with a deep jowl. His straight legs have plenty of bone and he passes these traits on to his foals.

In 2013 Foxbow earned the prestigious Merit of Breeding (MOB) award as a result of both halter and performance wins earned by his foals.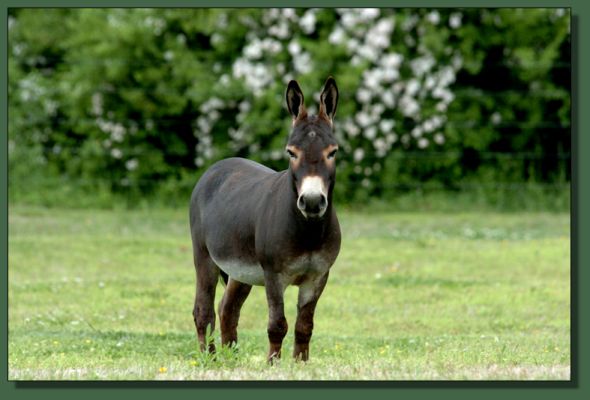 ---
Short and Sweet SparksaFire is a gorgeous dark sorrel jack purchased as a replacement jack for our Sonne, from Dayle and Joe Haworth, Chapel Hill TN. Sparks, bred and shown by Frank and Mary Williams, Henderson TX, was Junior Grand Champion donkey in 2007 at the very competitive Great Celebration Mule and Donkey show in Shelbyville TN. Sparks, measuring just 31.25", has a great topline, very correct legs, a gorgeous head and a great temperament. Sparks was sired by the 2004 National Champion Jack, Short Assets Fire Plug, and his dam is the lovely dark red, 30½", LN Miss Alred, a LN Red Sonfire daughter. We look for some beautiful foals by Sparks. (The video and beautiful pics of Sparks were supplied by Dayle.)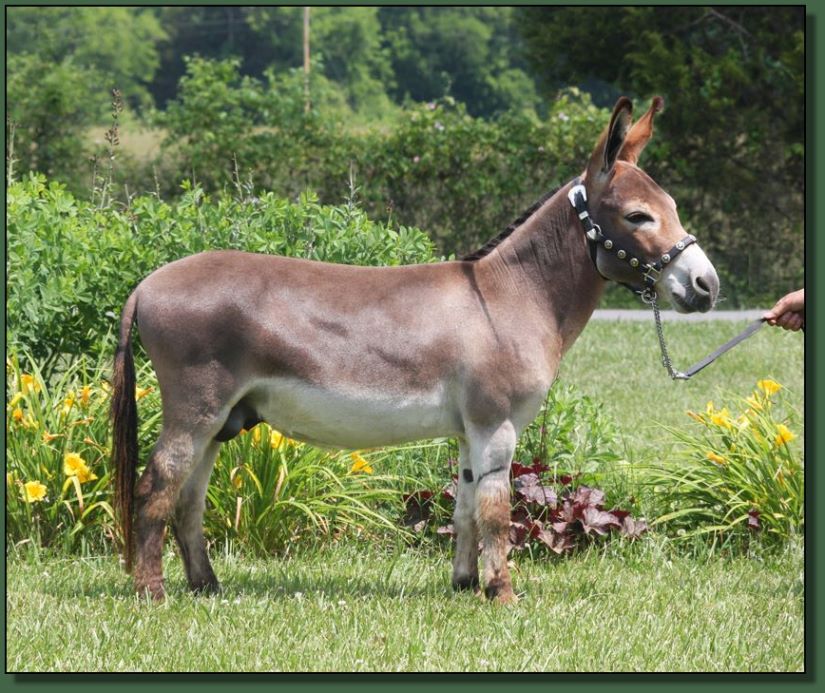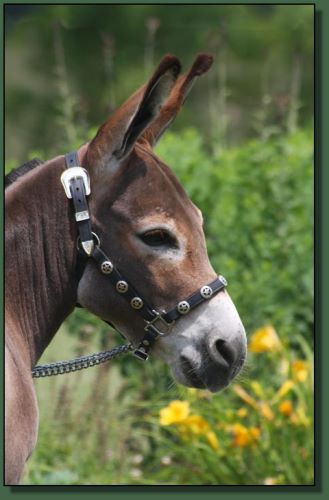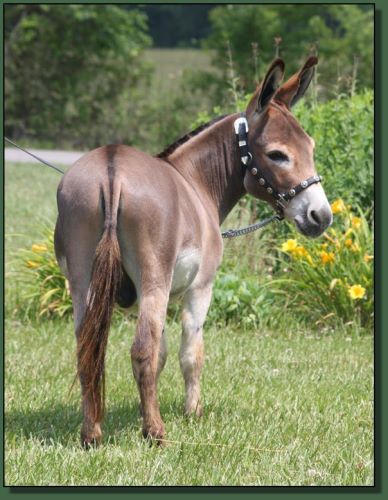 All photos are clickable to enlarge


Cedar Creek Farm
7000 NC Highway 86 N
Hillsborough, North Carolina 27278
Phone: (919) 732-6847
E-MAIL
Dayle Haworth, Webmaster
Copyright © 2000-2010 ~ Cedar Creek Farm - All Rights Reserved