The Geldings of Cedar Creek Farm
We believe that top quality geldings should be used to promote one's farm and the miniature donkey breed. To that end, we have gelded a beautiful small (30" at 2 years) light sorrel jack sired by Sonne and out of a Nicodemus granddaughter that we will use as our 'Public Relations' donkey.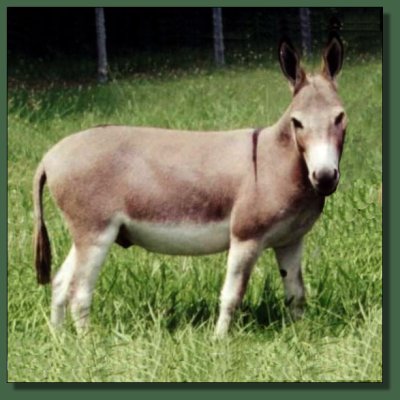 Cedar Creek Farmís Sparky is just four years old, but he already has an outstanding show record in both performance and halter.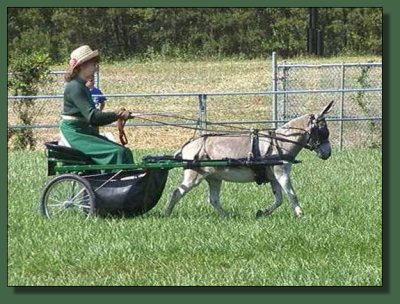 Sparky, like his sire Sonne, is proving to be an outstanding driving donkey, winning in both mule and donkey shows as well as American Driving Society shows. But most of all, Sparky is our cherished pet!
---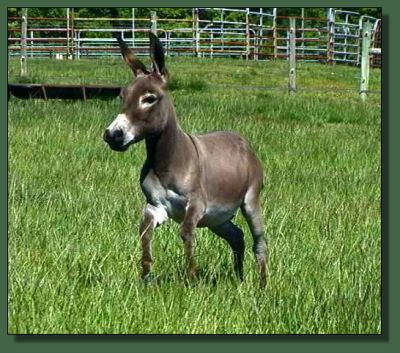 Cedar Creek Nicklesby ~ We kept this little guy from our 2005 foal crop to be our next show gelding. He started his show career in both halter and performance as a yearling (Spring 2006). He is a beautiful, stocky little guy with a great attitude. Look for him in the show ring.
---
Cedar Creek Farm
7000 NC Highway 86 N
Hillsborough, North Carolina 27278
Phone: (919) 732-6847
E-MAIL
Dayle Haworth, Webmaster
Copyright © 2000-2010 ~ Cedar Creek Farm - All Rights Reserved